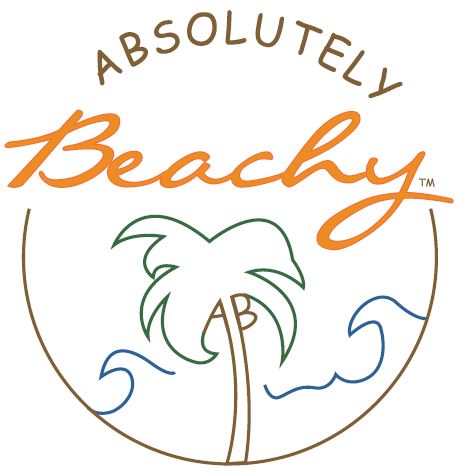 Welcome to Absolutely Beachy, where it's all right to be messy

  Almost everyone loves the looks and feel of salty/gritty hair after being in the ocean surfs.   The "surfer's hair" is really dope; yet, impossible to achieve once you get back from Spring Break or that summer vacation get-a-way to your favorite beach hangout...until Absolutely Beachy was founded!

  Once upon a time, there was a hair paste called "Gritty Business" which exited the market, leaving its customers confused. Then along came a product, called 'Grand Strand Hair Paste' that soon rescued the people's hair doos...   

  'Grand Strand Hair Paste' has been specially formulated to have multi-faceted benefits. First, it has the perfect balance of minerals and salt that people travel thousands of miles to partake of its medicinal effects. Containing Dead Sea Powder, 'Grand Strand Hair Paste' is second to none with achieving benefits to your scalp, the same as when you get an expensive facial with a Dead Sea skin mask at your favorite Spa. Our hair paste has some 15 minerals that assists in feeding your roots; keeping your hair healthy while achieving that "to die for" hair style.

  Also, 'Grand Strand Hair Paste' contains coconut oil which is not only useful in stiffening the hair, being combined with the Dead Sea Powder, but it moisturizes the scalp to eliminate dandruff. Our research has also shown that lice are deterred by coconut oil and they cannot live in this type of environment. And, straight hair, when curled, will go flat quickly when you are out on a rainy or humid day. But with 'Grand Strand Hair Paste', you'll have longer lasting curls/waves because the coconut oil locks in the curls and locks out the humidity.

  Unlike with mousse or hairspray, another benefit of 'Grand Strand Hair Paste' is (when you go out into the surf or the pool) that it doesn't get washed out. In other words, after your hair dries there's no need to reapply...just scrunch up or mess up your hair and you're back in business.  

  You will be both amazed and love the short term and long term effects of this great hair paste. Those of us who have been using it over the past several years during its trial runs have found that it's perfectly balanced in every way. 'Grand Strand Hair Paste' is made with 100% organic virgin coconut oil and it's paraben free. Drop us an email letting us know that you want to be added to our email list. After trying out 'Grand Strand Hair Paste,' send us your comments and pictures. [In doing so, you will be agreeing with us to potentially posting your info.] Also, get ready to sell it in your hair salons in 2018 because your customers will love this great product, too. [Note: and we will market it wholesale to viable businesses with proper creditials to maintain the product's resale value.]

See above link
to be directed to the 'Pricing Page' (
Add to Cart
button) or Go to eBay and buy a  2.25 oz travel size jar of 'Grand Strand Hair Paste' for $16.75 USD + s/h or the
4 oz size jar for $26.80 + s/h
. (Prices subject to change)
Sincerely,

Todd W. Frederick

Absolutely Beachy's Founder